Starting November 4, join us for the Convenience U Carwacs Show West. The CPCA will be hosting a POST Safety Forum on November 10 at 10am Pacific / 1pm Eastern Time. Education sessions hosted by Franklin Fueling and OPW will also be available for CPCA members and their employees.
Visit the Convenience U Carwacs Show website for details
About the POST Safety Forum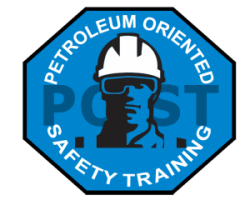 The POST safety forum is a gathering of industry experts discussing the latest issues affecting our industry with respect to safety and how our POST initiatives provide some positive insights on everyone's commitment to safety.
In addition to the latest news and initiatives from POST, we will also have a panel discussion to discuss the current challenges our industry has faced as a result of the pandemic.
Attendees will have the opportunity to ask questions during the forum or submit their questions in advance by sending them to info@posttraining.ca
Education Sessions
OPW Flexworks and FMS training sessions – Sponsored by OPW
Flexworks – piping & containment installation certification training session
OPW FMS – sessions will include an overview of the OPW NANO Automatic Tank gauge conducted by their field service trainer, Tony Roach. The session will also review the current line of Petrovend Fuel Control Solutions.
FE PETRO (Submersible Pumps) – Sponsored by Franklin Fueling
Franklin will be using their FFS Pro University system to train and certify contractors on FE Petro (Submersible Pumps). Costs for attendees will be waived for the event.
Franklin Fueling requires all attendees attending these sessions to also register with FFS Pro University prior to attending these sessions by creating an account only. The link to register is https://university.ffspro.com/. All attendees must have an FFS Pro University account prior to attending these sessions.