What you need to know to become a certified Petroleum Mechanic
Need Petroleum Mechanic certification? Certification to work on petroleum systems is required in most jurisdictions across Canada including working on Federal Land. The CPCA certification program combines theoretical training, exams and on the job practical experience working with a petroleum mechanic holding the appropriate license.  The hours of practical experience vary for each license (1000 hours for PM1, 2000 hours for PM2 and 500 hours for PM3). Once an individual completes all the requirements for certification, they can apply to CPCA for their license.
CPCA training utilizes a blended learning method combining home study material with online tools and in-class review sessions with qualified instructors. The home study course is self-led; students can study the material on their own time with each course taking an average of forty hours to complete. Students also have access to our online learning platform with tutorials for tank installation, piping, dispenser maintenance and activities that challenge the student based on what they have learned throughout the course.
To start the training process, you need to first obtain the Petroleum Mechanic Helper (or PMH) certification. This enables you to then work under a licensed Petroleum Mechanic to gain your practical experience / field work required for certification. You only obtain the license(s) based on the work you are doing – for example, service technicians will need to obtain PMH and PM1 certification, while an individual working on underground systems (e.g., installing storage tanks) need PMH and PM2 certification.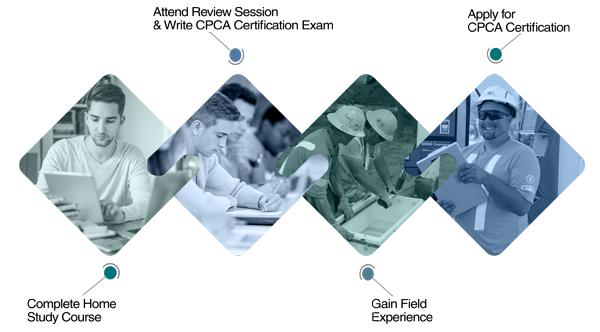 Students are provided with a one day in-class course review with a certified instructor. The CPCA certification exam is written following the review session. Review & Exam sessions are scheduled throughout the year (based on demand) and pre-registration for the sessions is required.
The CPCA also provides a Trade Experience logbook developed to be used by the trainee as a permanent record of their practical experience as they gain the necessary skills in accordance with the CPCA curriculum and license scope. The logbook is very useful in assisting the trainee in keeping a detailed record of their practical experience and is available to download from the CPCA website.
The CPCA is a great resource to help you determine your path to certification. With knowledgeable and experienced instructors and staff, we can assist you with any questions you have. To find out more about the CPCA petroleum mechanic training program visit our training page.